Life can get crazy. That's why it's important to take mental breaks from daily stress throughout the day. And while for some of us that might mean watching a mindless reality TV show or playing a silly iPhone game, there are also some more enriching ways to spend your downtime, when you feel so inclined.
The next time you're feeling overwhelmed by work or family, try calming yourself down with a more cerebral distraction. From crossword puzzles to paint-by-numbers, here are 10 brain-boosting ideas for killing time…
1. Brain Teasers
Look, we love wasting time scrolling through our social media feeds as much as the next person, but there are more cognitive ways to kill time on your phone. Apps like Lumosity and Happy Neuron create personalized brain teaser games based on your unique cognitive needs (memory, attention, language, etc.) so you can still play on your phone to decompress, albeit intelligently.
2. Smart but Fun Blogs
For as fun as gossip sites are to read, they're obviously not very educational. Luckily, sites like Mental Floss are filled with interesting (and intellectual) posts–i.e. helpful life hacks, smart shopping tips, and even, gasp, history lessons —so you can actually learn something constructive while thoughtlessly scanning through all of the headlines.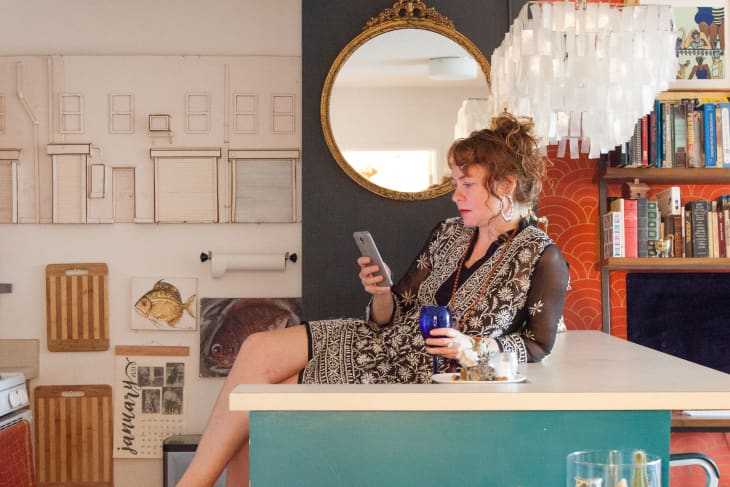 3. Trivia and Quizzes
Who doesn't love a good old-fashioned quiz or game of trivia? Websites such as Sporcle are brimming with quizzes and games about everything from sports to movies to literature , so you can waste time while testing your pop culture savvy all at once. Even better, you can design your own quizzes to send to friends, so you all use your downtime more wisely.
4. Crossword Puzzles
Searching for an enriching way to de-stress that doesn't involve technology? Old-school crossword puzzles are easy to find in newspapers and game books and make it easy to take a quick mental vacay (without ever getting on your phone).
5. Strategy Board Games
Looking for a thoughtful way to spend down time with friends? Before hitting the bars, try mixing up some cocktails at home and inviting everyone over for a tried-and-true strategy board game instead. Classic brainy board games like Risk , chess, and even Candy Land involve some level of strategizing, which means you'll have a blast with your friends while growing new brain cells.
Looking for new games?
The Best Board Games You've Probably Never Played Before
The Best 2-Player Board Games for Couples to Play at Home Together
These Cool Board Games Could Double As Decor
6. Reading
While it might seem like a no-brainer, reading is an especially productive way to take a brief mental moratorium. Along with helping your brain relax and unwind, research suggests that reading for just ten minutes a day can improve your concentration and focus as well as lower your blood pressure. So do your mind and body a favor and read a book during your lunch break or commute home.
7. Paint-by-numbers
Okay, I'm a little biased on this one because I've been doing it since college to decompress at the end of the day, but paint-by-numbers—yes, the ones with horses and pandas you see at craft stores—actually require a lot of strategy and concentration to successfully complete. Not only do they force you to check out of your brain for a few to focus on mixing colors and matching numbers, once you're done, you have a beautiful hand-painted piece of art to be proud of. Plus they have some really cool ones on Amazon (I'm currently working on a Botticelli ) and are usually pretty cheap.
8. Journaling
Whether you prefer to write in a diary or bullet journal your to-do's after a long day, keeping a journal is a smart (and tech-free) way to cognitively channel your energy (and sort out your inner thoughts).
9. Puzzle Objects
If you're in the market for an affordable—and tangible—way to boost your brainpower during your downtime, consider picking up an engaging puzzle object for a change. Whether it's a complicated jigsaw puzzle or a retro Rubik's cube , puzzle objects are engaging and tactile, and perfect to have on hand at work or home.
10. Video games
So, we know this one might seem a little counterproductive, but it turns out, video games are actually a pretty awesome way to stimulate your brain. Whether you opt for a strategy-style game (like League of Legends ) or one specifically designed to exercise your mind, studies suggest a good video game can increase blood flow to the prefrontal cortex, which is just a fancy way of saying it will give your brain a good workout while improving function and memory.