A philosophical puzzle for you: what is an Echo without Alexa? That would be the Echo Sub, Amazon's first speaker without Alexa built in.
Y'see, the Echo Sub doesn't work as a standalone product and I mean that in the quite literal sense. Plug it in without an Echo on your network and nothing will happen, unless you consider the ignition of a small blue light to be a feature.
Pair it with a compatible Echo device though and suddenly all those bass notes you've been missing come alive. Well, most of them anyway.
Amazon Echo Sub review: What you need to know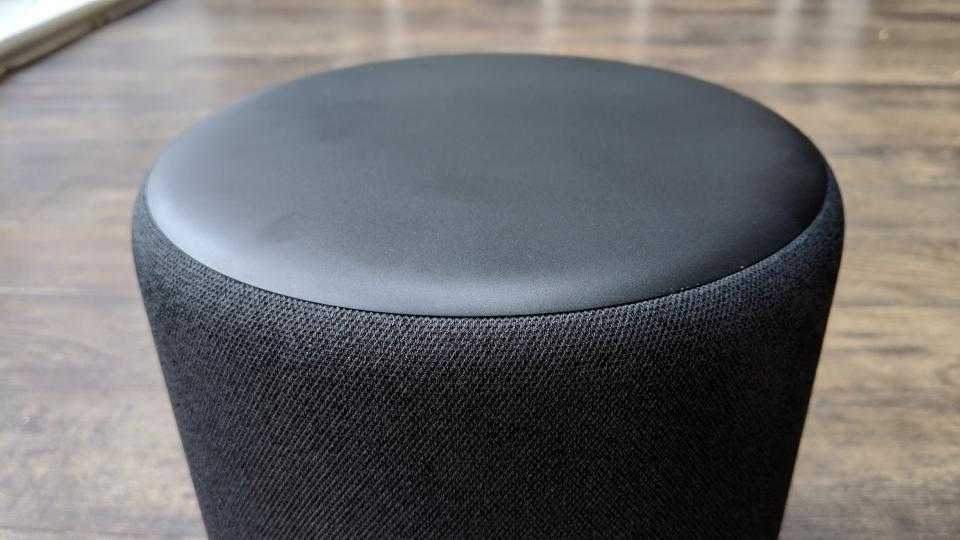 A nondescript, dumpy cylindar - like a HomePod without the curves - the Echo Sub doesn't stand out, but then it doesn't really need to: it's designed to sit on the floor, out of sight and out of mind. It certainly isn't a product for everyone. If you're happy with the way your Echo sounds, then you may baulk at the idea of paying an extra £119 to boost those low notes.
At the other end of the scale, there are people who will consider a £119 subwoofer to be suspiciously cheap and they're correct to raise an eyebrow in some respects. The Echo Sub goes low, but with a cut-off frequency of around 30Hz, it's at the edge of what you might call a proper subwoofer. Pricier, hi-fi subs typically reach down to around 20Hz and some get down even lower than that.
So it's a device that's aimed squarely at the middle of the market, but it does make a decent difference. Music definitely sounds richer and fuller when the Echo Sub is paired with a regular Echo, and you can easily change the mix either through an in-app equaliser or by simply asking Alexa to "turn up the bass".
The slight rub with the Echo Sub is that the more you spend, the less you'll notice the difference. The first-generation Echo with its limited bass output gets a huge lift, but there's a law of somewhat diminishing returns here. Second-generation Echo speakers have far better bass response with a 2.5in woofer, and the new Echo Plus comes with a 3in woofer. You'll still notice the difference, for sure, but the impact is less overall.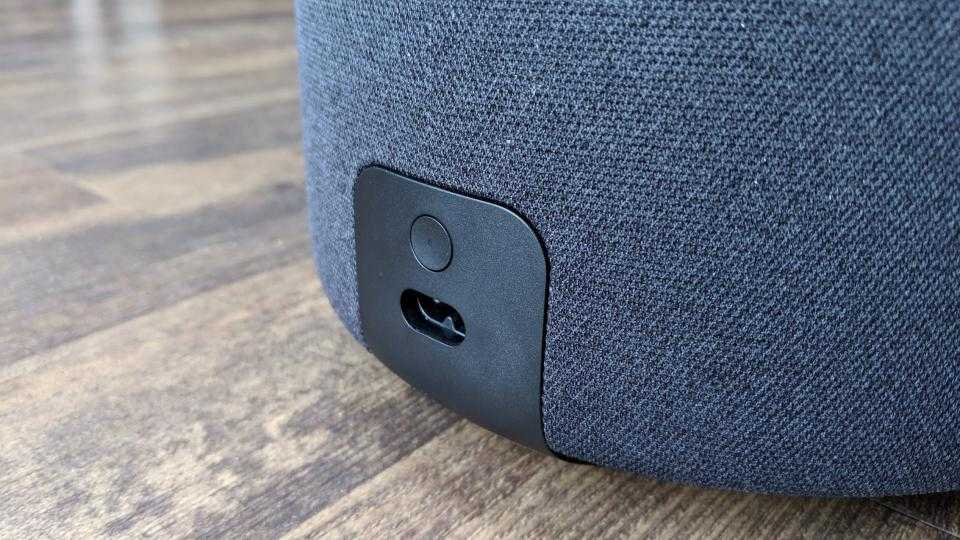 Amazon isn't exactly clear about which devices are compatible, so I found this through trial and error: the new Echo Dot and Echo Plus work, as does my first-generation Echo . Early Echo Dots don't seem to though.
However, for the advertised 2.1 functionality, where you can connect two Echos to a single sub for a full stereo setup, you need two matching devices. In other words, you can't make a Frankenstein's monster of a setup involving a Plus and a Dot; Alexa (sensibly) won't let it happen.
Echo Sub review: Price and competition
The biggest barrier to entry with the Echo Sub could well be the price. It's £119, which makes it the second most expensive Echo in the range, and when it does nothing on its own, that might seem a bit much to ask.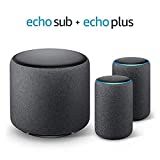 But if you buy the Echo Sub combined with two Echo Plus devices – currently available as a tasty £299 bundle on Amazon – suddenly it seems a lot more palatable. Certainly, it's cheaper than Apple's HomePod , which goes for £329, and Google Home Max, which is even more expensive at £399.
Of course, a £50 Echo Dot can be as good as the sound system you plug it into, and that can include a big meaty subwoofer to really make the walls vibrate and your neighbours irritable. These can go from anywhere between £50 and several thousands. For most casual music fans, the boost provided by the Echo Sub will be perfectly adequate.
Amazon Echo Sub review: Verdict
The Amazon Echo Sub is in a unique position as far as Echoes go: it's an upgrade, rather than a standalone product. And it works as advertised, making music richer and unquestionably more absorbing.
Is it better than an Echo Dot attached to an expensive audio setup? No. That remains the choice for audiophiles, home cinema and hi-fi nuts, but for people who just want their Echo setup to sound that bit richer (in every sense of the word), the Echo Sub is a solid purchase.