In the picturesque hilltop village of Abiquiu, New Mexico, some 50 miles north of Santa Fe and 60 miles west of Taos, Georgia O'Keeffe made a low-slung, 5,000-square-foot Spanish Colonial compound her home, studio, and, with its breathtaking views of the surrounding desert landscape, a major source of inspiration for her work. (It was here that she painted the Chama River Valley, seen through her bedroom window in the winter months, and created her famous Cottonwood series.) When O'Keeffe first came upon the property, in 1945, it was in utter disrepair, compelling her to spend several years restoring the buildings and grounds with the help of her friend Maria Cabot. (Incidentally, refurbishment was slowed by the siphoning of building materials by the Manhattan Project at nearby Los Alamos.)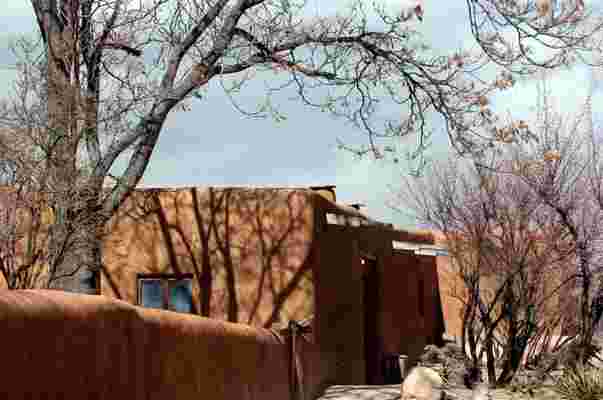 An exterior view of O'Keeffe's home in Abiquiu, New Mexico.
There was one structural feature in particular that apparently drew her most to the property: a black door set within an adobe wall inside a central patio area. Reminiscing about the day she first saw it, O'Keeffe wrote in her 1976 book, "It was something I had to have. It took me ten years to get it—three more years to fix up the house so I could live in it—and after that the wall with a door was painted many times."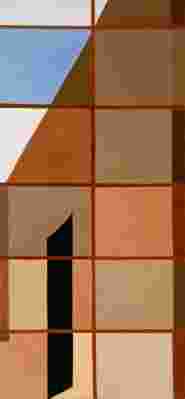 Door Through Window by Georgia O'Keeffe, 1956.
Behind that black door—a subject featured in the artist's series of celebrated works depicting the courtyard at the center of the complex—is a rarely seen salita , the Spanish word for small living area, that offers yet greater insight into O'Keeffe's working habits and environment. She used the room primarily for storing her paintings; the preparation of canvases; to ready works for shipping or unpacking; and for the storage of her other art supplies, documents, and even clothing.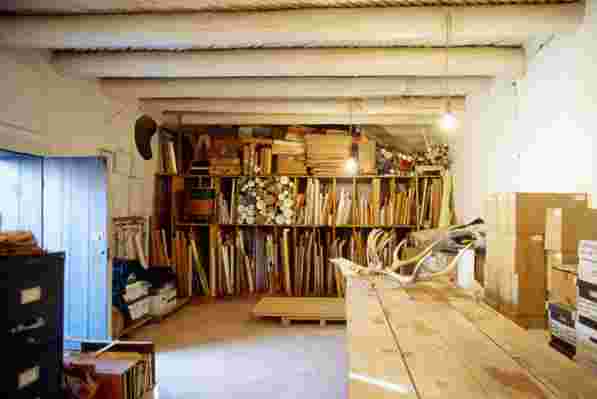 Georgia O'Keeffe's Abiquiu House, Salita Interior II by Herbert Lotz, 2007.
As it happens, the salita was not the Abiquiu property's only tucked-away private space. O'Keeffe, keenly aware of the atom-bomb testing sites not far from her front door, had a subterranean shelter built on the grounds.