There was always one spot in our house that felt empty, primarily due to a plain wall. You are unlikely to be able to stare at space for an extended period.
So, if you are tired of staring at a plain and boring space in your living room or bedroom, we have curated ideas to make that zone look vibrant and bring dynamism into your home.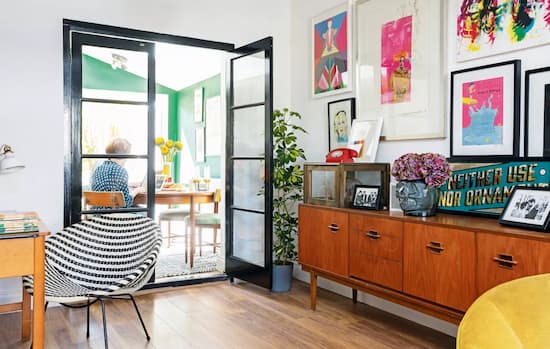 1. Texture Wall Art
Accentuate your walls with art, which is a highly recommended renovation task. As you will be using texture wall art, you will need to use your inventive mind to mix and match distinct designs.
Consider making art out of fabric scraps, woven materials, and other exciting textiles to achieve an aesthetic look for the texture. This wall art arrangement features cane material in images of wood rectangles and glass panels.
You can also use canvas or Sintra boards to fill in the space. To complement the designs, paint the walls light colors to enhance the overall look.
2. Wall Art Shelf
A suitable shelf also brings life to a dull wall. The expansive material can significantly impact while also saving space, so it can either be a big shelf or the most popular hanging ones. 
You can customize the fixture by layering framed photographs or important documents. You can also put your individualized touch to it by adding your favorite accessories or displaying your most prized figurines on the hanging shelf.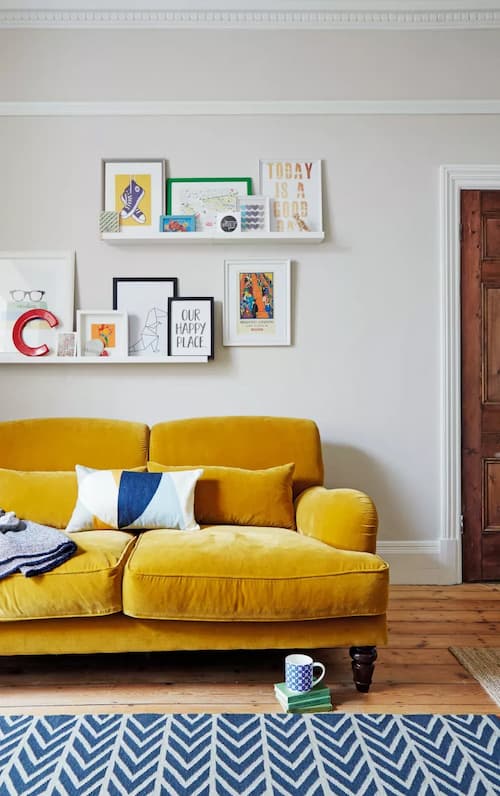 If you have a more prominent wall, you can stagger the heights of shelves or other accents. If you have a white border, use colorful pieces to make your artwork stand out.
3. Themed Wall Art
If you enjoy themes, you can incorporate them into your empty walls. Giving your wall art life based on your home's color scheme and a different decoration is another way to bring energy to your plain wall surfaces.
Embellish your space with variations on a single decorating theme. For instance, if you have a beach theme in your living room, you will add accents to your walls with an 11x14 frame of beaches, shells, and other sea creatures to make it livelier. You can also paint the wall blue to give your room a seaside vibe.
4. Large-Scale Wall Art
Not a fan of small-scale art? Using large-scale materials can also bring your walls to life.
You can add a single large photograph or a painting to make your space stand out. That single piece of art on your wall embodies your minimalist design theme. Less is more, as they always say, and that makes sense. 
You can hang this single piece of art on an empty dining room wall or in your hallway. Looking at a single item can draw attention to the only decoration you want to highlight.
5. Reflective Artwork
If you want to add interest to your empty living space on your chimney wall but don't have time to select art, an oversized mirror could work wonders.
You can use reflective artwork to liven up an otherwise drab wall. A floor-length mirror in a matte black chassis brings life to this once-drab nook. The mirror adds style to the room and reflects the light, appearing larger.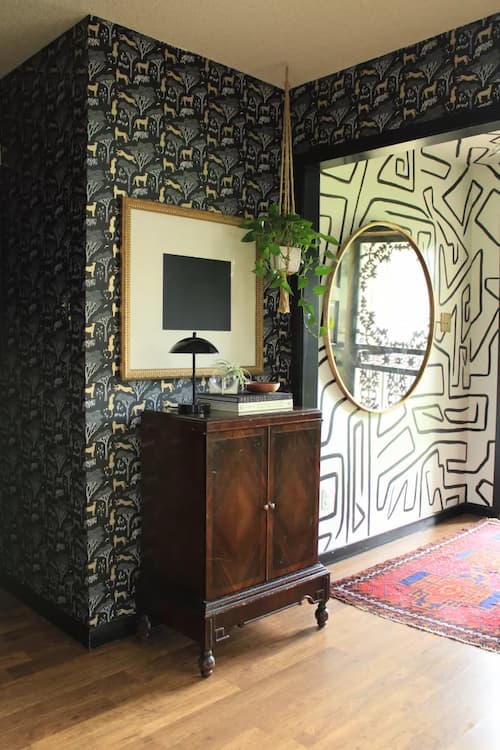 Furthermore, you can use reflective art in your dining rooms or bedrooms to create the illusion that your space is more extensive than it is. The review in the mirror will breathe life into the area.
6. Chalkboard Wall Art
You may be surprised, but you can use chalkboard paint to add interest to an empty wall. You can divide a division into sections and paint them with chalkboard paint.
This wall art is not only the best wall art for kids but also for adults who want to exercise their creative thinking skills.
In Conclusion
It is good to decorate your empty walls with wall arts to make your space livelier. Nothing beats coming home to a beautiful room where you can spend time alone after a long day at work.
Decorating is simple. You only need an inventive mind to bring your ideas to life, and it will be easier to make embellishments if you follow our guide as well!