One of the most stylish connected watches of the moment, the new Huawei Watch Fit announced for 2020, remains a technological marvel that will not leave you indifferent. Here is the main information on this new jewel from a subsidiary of Huawei.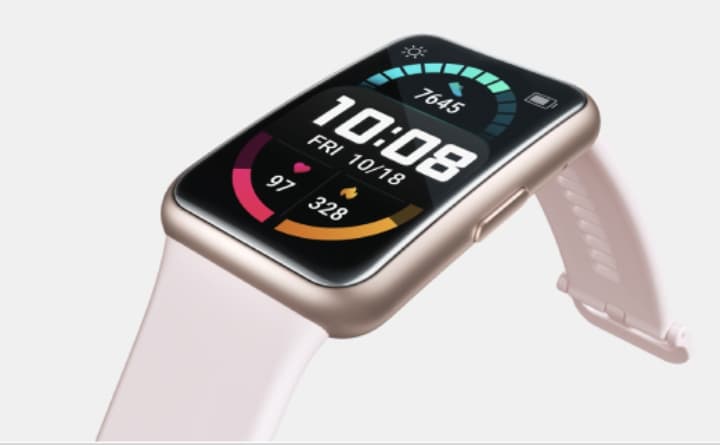 The new Huawei Watch Fit
Launched a year ago, the Huawei Watch Fit has a distinctive design and some pretty cool specs for a fitness tracker. Since its launch, we've seen other manufacturers adopt similar designs for their fitness trackers. Today a new model of the wearable device was announced which will be sold as Huawei Watch Fit New.
This new fitness tracker has all the features you loved about last year's model. Like animated workouts, automatic stroke recognition, SWOLF scores, and more. The Huawei Watch Fit New features continuous heart rate tracking, continuous blood oxygen tracking, sleep tracking, physiological period tracking, and stress tracking. It also supports call notifications, app notifications, music playback control, and NFC payments and can control compatible smart home devices.
A great training tool
The real difference between the Huawei Watch Fit New and its predecessor lies in its functionality. The Huawei Watch Fit New supports 97 exercise modes, which is exactly one more than the 2020 model.
With the new Huawei Watch Fit, you can train constantly and no longer have to rely on demo videos to do your exercises. The watch features 12 quick animated exercises such as workouts, full-body stretches, and an ab shredder, along with 44 standard move demonstrations. So you can use this watch to improve your fitness during your breaks.
It offers accurate, real-time workout metrics in 12 professional workout modes, including running, swimming, biking, and rope jumping. Eighty-five personalized workout modes let you reach your potential, whether you're doing yoga or high-intensity interval training, and the watch also tracks your heart rate, calories, and workout time in real-time.
In addition, it tracks your fitness throughout the day. It also reminds you to get up from time to time and not to sit too long. By recording daily steps, active time, and high-intensity activities in three color circles, the watch gives you a sense of accomplishment when doing these activities.
Tailor-made stress relief
It's no secret that life is stressful, while you're constantly on the run, dealing with traffic, unforgiving bosses, and other troubles, to plan things for other people in your life, and to try to exercise, eat and sleep healthy. Men can easily get caught up in the whirlwind of what needs to be done in 24 hours.
The Huawei Watch Fit already has apps installed to remind you to stop and breathe. Some of these apps offer options like setting your watch to send you daily reminders to help you take a break. In order to stop and breathe. Plus, you'll be suggested every few minutes to do breathing exercises to help you calm down and relax. When you realize that you tend to panic in stressful situations, a little reminder that remind you to breathe deeply throughout the day can help lower your stress levels.
Taking a break has several advantages. You have to focus on your breathing, and bring yourself to the present moment. Then collect your thoughts before moving on to the next thing on your list.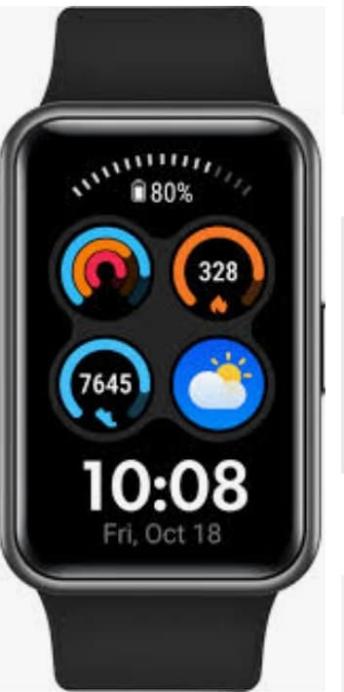 Conclusion
The Huawei Watch Fit is a watch designed to keep you healthy and happy. Whether it's the design, wearing comfort, or functions, the Huawei watch fit new has a lot going for it. If you're looking for something more than just an activity tracker or fitness monitor on your wrist, look no further because this watch might be just what you need!